prepFAST M5X Model
The prepFAST M5X for ICP and ICPMS is a fully integrated autodilution and autocalibration system that improves precision and detection limits while significantly increasing sample throughput, delivering additional dilution factors of 1 to 40,000x via dual-stage dilution.
Syringe Sample Loading and Extended Dilution Range
The prepFAST M5X provides both precision syringe loading of samples and high-throughput vacuum sample loading. Syringe loading is recommended when sample volumes are limited (0.1 - 3 mL) or when increased sample viscosity becomes an issue. This can include organic solvents, viscous brines or biological sample. Vacuum loading can be used when sample volumes are larger or when sample viscosity is not an issue.
The prepFAST M5X system is available in the following models:
P-Series FAST: 2DX, 4DX, 8DX, and 14DX
SampleSense FAST: 2DXCi, 4DXCi, 8DXCi, 14DXCi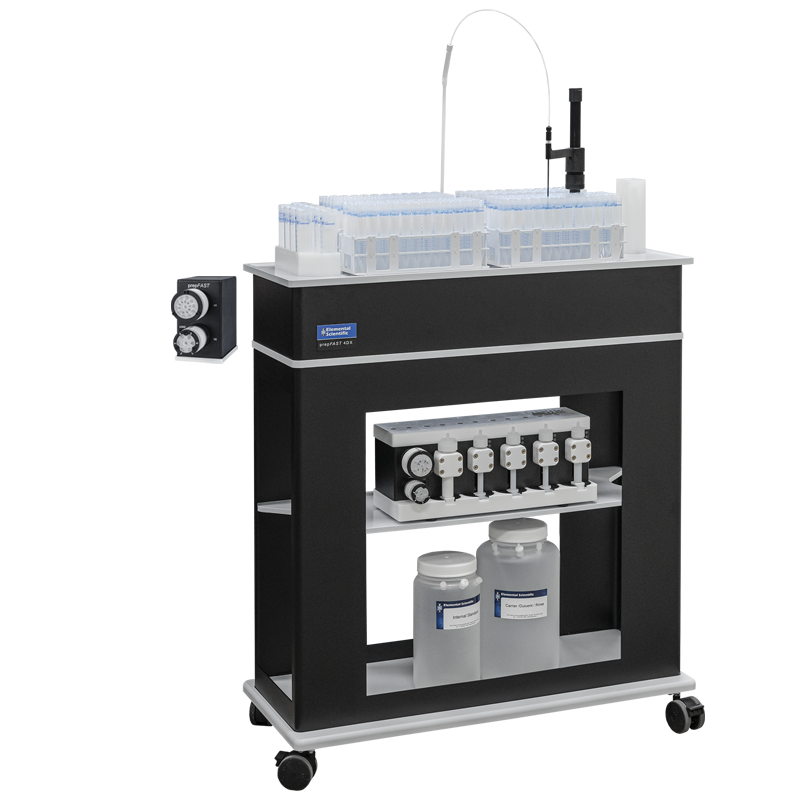 More Results. Less Hassle. prepFAST
Contact us for information on our prepFAST Autocalibration System!