microFAST Systems - Accurate Loading for Micro Samples
The microFAST Isotope accurately loads a loop and then smoothly injects the solution into a μFlow concentric nebulizer at defined rates from 5-1000 μL/min.
The microFAST SC is a complete sample introduction system designed specifically for single cell and nanoparticle applications.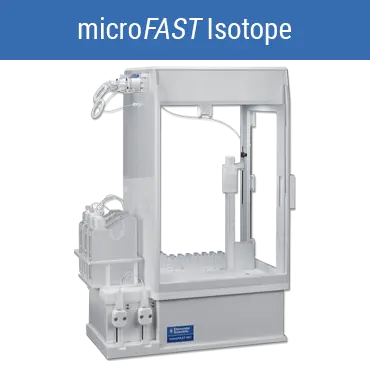 Dual Loop Syringe Loading & Injection
Reliably run small volume samples at 5-1000 μL/min
Dual loop for high throughput and reduced carryover
Stable injection profiles for precise isotope ratios
Combine with Apex Omega for enhanced instrument sensitivity and low blanks
Learn More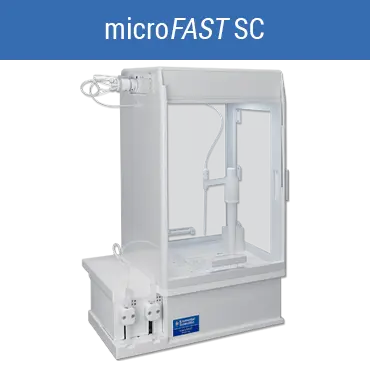 Single Cell ICPMS Applications
Flexible sample volumes - μL to mL of sample
Ensure cells stay intact, no cell lysing
Low pressure sample introduction
High transport efficiency
Learn More
Contact us for information on our Microsampling Systems!