SAMPLETRAX S5 – Barcoded Sample Tracking and ICPMS Analysis
SAMPLETRAX is an advanced, automated sample identification system that uses barcodes to track samples from time of collection through reception to final analysis and data reporting. Direct analysis of semiconductor grade chemicals by ICPMS at less than 1 ppt can be achieved with SAMPLETRAX.
How it Works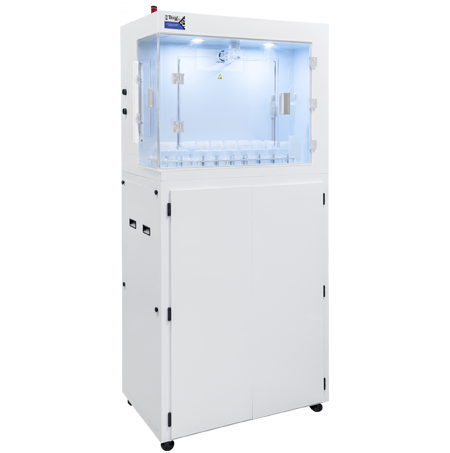 SAMPLETRAX S5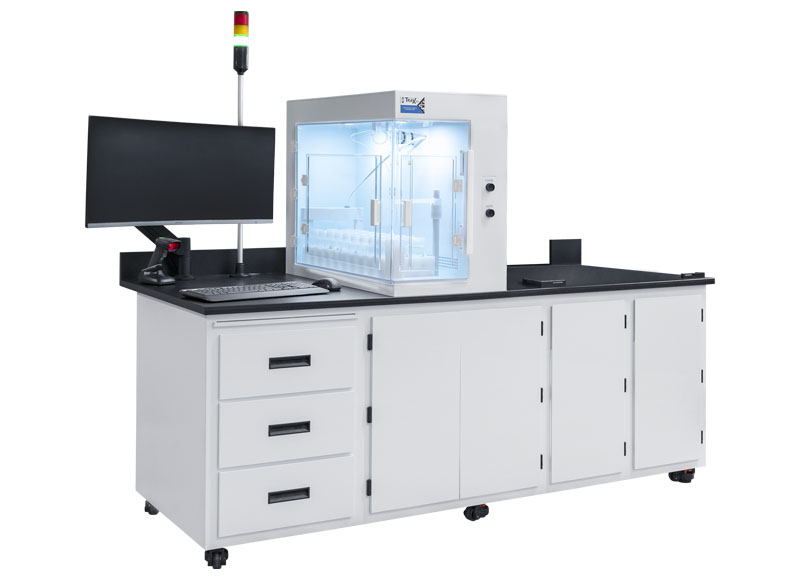 SAMPLETRAX Analytical Station
Contact us for information on our SAMPLETRAX Systems!