sampleTRAX SF – Intelligent Barcode Tracking and ICPMS Analysis
At the touch of a button, sampleTRAX SF automatically identifies samples, imports the required analytical protocol(s), performs each analysis, reports results, and tracks sample status throughout the entire process.
Features & Benefits
Barcode Reading: Each sample's barcode scan automatically triggers specific analytical protocols. Multiple samples of the same type can be automatically grouped together by calibration, dilution or sequence.
Predefined Analytical Protocols: Minimize variability and user error across multiple instruments
PPT/PPQ Autocalibration: Built around the industry-leading prepFAST S, with syringe-driven sample handling for sub-ppt detection limits
Unified Measurement and Reporting: A central database standardizes chemical analysis across multiple instruments, ensuring inter-lab comparability
Automatic Bottle Uncapper: Fluorocapper safely removes and replaces sample lids at the time of analysis, minimizing exposure to hazardous chemicals while maintaining sample integrity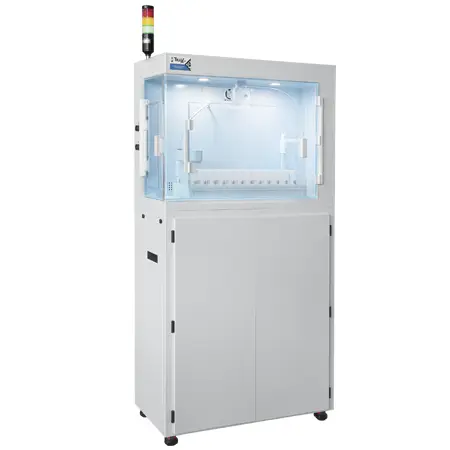 sampleTRAX SF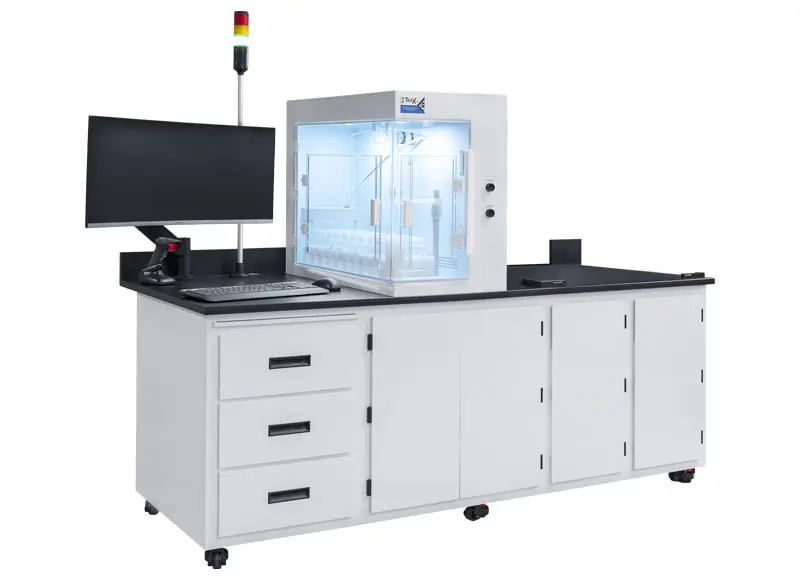 sampleTRAX SF Analytical Station
Contact us for information on our sampleTRAX SF Systems!