scoutGX – Fully Automated Online Process Gas Monitoring
scoutGX is a fully automated system for the online monitoring of metallic and nanoparticle contaminants in ultrapure non-toxic semicondutor process gases.
Real-time Monitoring
Automated process gas monitoring
Immediate detection and notification of contamination
Up to 16 process gas connections
Monitors CO2, N2, O2, Ar, He, Ne and others
Inline Gas Exchanger
Eliminates manual sampling
Eliminates chemical hazards associated with traditional trapping techniques
Lowers detection limits
Detects metallic and nanoparticle contamination
Ease of Use
Simultaneously determine nanoparticle and total metals data
Autocalibration

ppt to sub-ppt concentrations
sensitive and precise nanoparticle measurement

Flexible reporting options including SECS/GEM
---
scoutGX Workflow Diagram

Example diagram for direct monitoring of semiconductor process gases using scoutGX.
---
Inline Gas Exchanger Diagram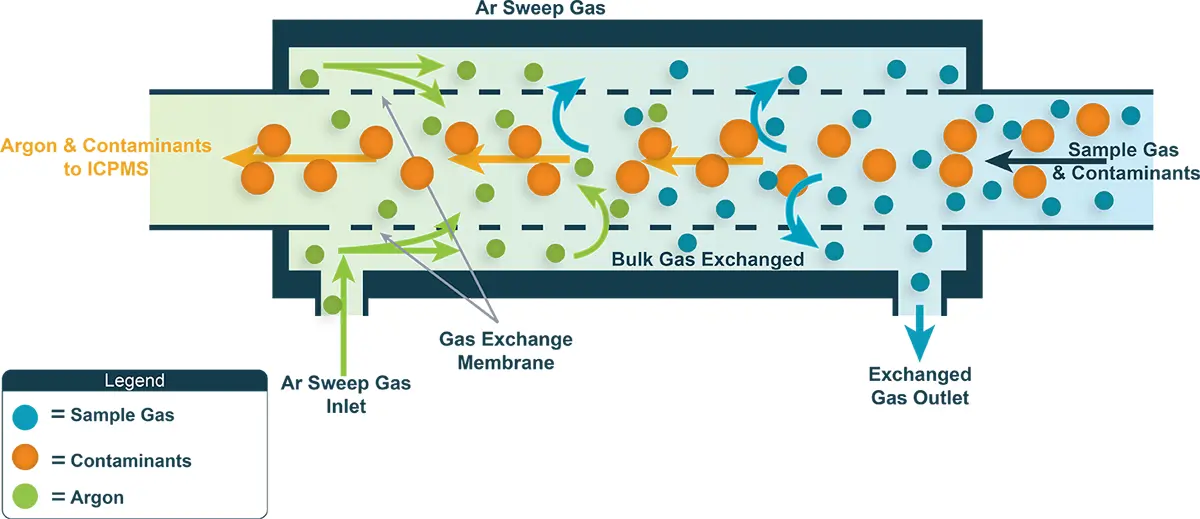 Sample gas is exchanged with argon and contaminants are transported to the ICPMS.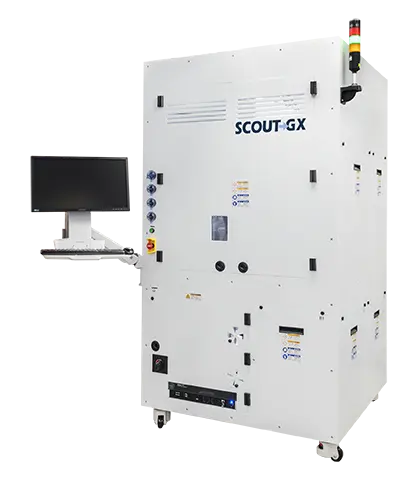 scoutGX
Contact us for information on scoutGX Gas Monitoring Systems!