scoutCARBON – Fully Automated Organic Contaminant
scoutCARBON is a fully automated system for real-time monitoring of organic impurities in semiconductor chemicals. scoutCARBON not only detects and identifies contaminants, it also quantifies and charts each contaminant.
Organic Contaminant Online Analyzer
Quantitative analysis of targeted organic contaminants in inorganic and organic chemicals
Identification and semi-quantification of non-targeted compounds
A single central analyzer monitors:

Up to 40 sampling points
Up to and greater than 300m in any direction

Online monitoring of IPA, H2SO4, H2O, HF, H2O2, NH4OH, stripper, resist and other process chemicals
Mass Spectrometric Detection
Ultra-high mass resolution: (+/-0.0001)
Positive and negative ion modes
50-20,000 amu
Ease of Use
Flexible data reporting options including SECS/GEM
Automatic calibration
---
scoutCARBON Workflow Diagram
Example diagram for remote monitoring of incoming/outgoing chemicals and process chemicals using scoutCARBON.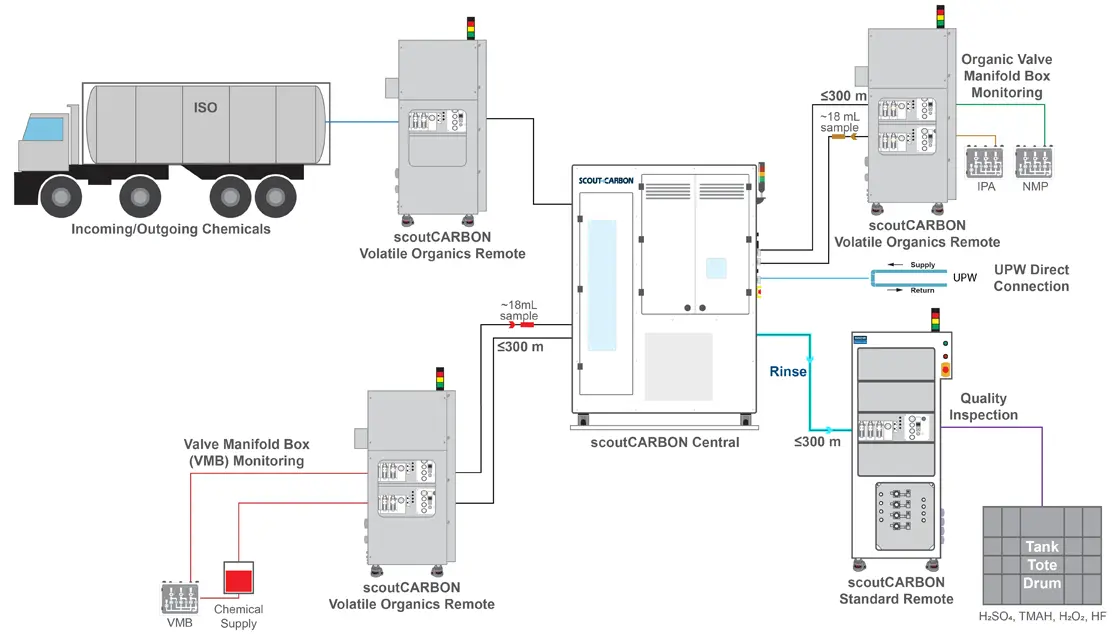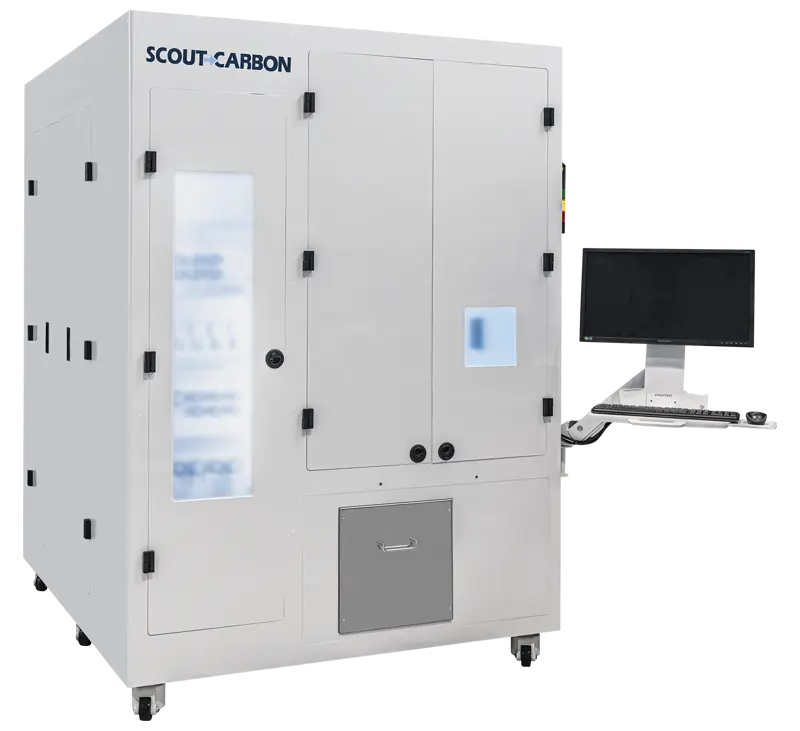 scoutCARBON
Contact us for information on scoutCARBON Monitoring Systems!