prepFAST – Automated Sample Sensing
Detect liquid samples for ultra-high throughput and reliability.
SampleSense prepFAST
SampleSense automatically detects the sample using optical sensors
Method timings are eliminated and sample consumption is reduced
Automatically compensates for all sample viscosities
Triggers ICP/ICPMS analysis
Actively detects and reports sample loading issues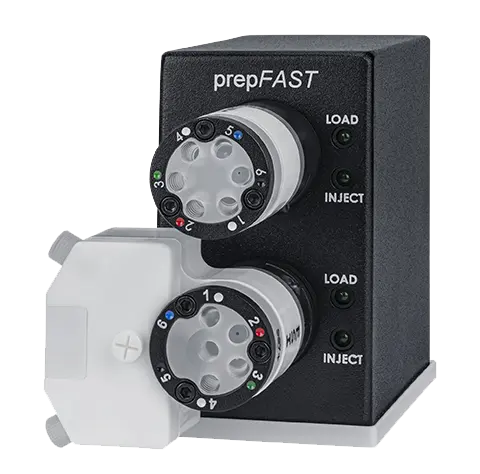 ---
SampleSense prepFAST Autodilution Advantages

Innovative Sample Loading
SampleSense accounts for viscosity and automatically adjusts timing. One method for multiple sample types.

Time Savings
Operator time for sample introduction method development is eliminated. Just run samples.

Sample Savings
The sample is injected at precisely the right time. Every time. Even for small samples.

Time Savings
Incomplete sample loading or bubbles in the sample are detected and logged.
More Results. Less Hassle. prepFAST.
Contact us for information on our prepFAST Autocalibration System!