scoutLAB – Fully Automated Metals Laboratory
scoutLAB is a fully automated metals laboratory with integrated ICPMS for online monitoring of directly connected ultrapure semiconductor chemicals. Single-digit-ppt contaminants are immediately determined for reliable analysis of chemicals located near the scoutLAB – recirculated process chemicals, incoming or outgoing chemicals, etc.
Automated Online Monitoring
Fully automated collection and analysis of directly connected chemicals
24/7 full facility monitoring from the laboratory environment
Automated calibration
Automated sample dilution
Automated Reporting
Automated calibration and generation of analytical sequence
Reports the data and creates trend charts
Sends alerts (SMS, email, facility communication, etc.)
Direct Connections
Capable of monitoring up to 20 directly connected chemicals
Eliminates manual sampling
Improves detection limits
Improves production yield
Options
Nanoparticle analysis
Onboard autosampler for laboratory sample analysis
Remote sample preparation and pneumatic transfer
---
scoutLAB Workflow Diagram
Example diagram for direct monitoring of incoming/outgoing chemicals, chemical distribution, and production line using scoutLAB.
For longer distances or sample preparation, a remote may be added.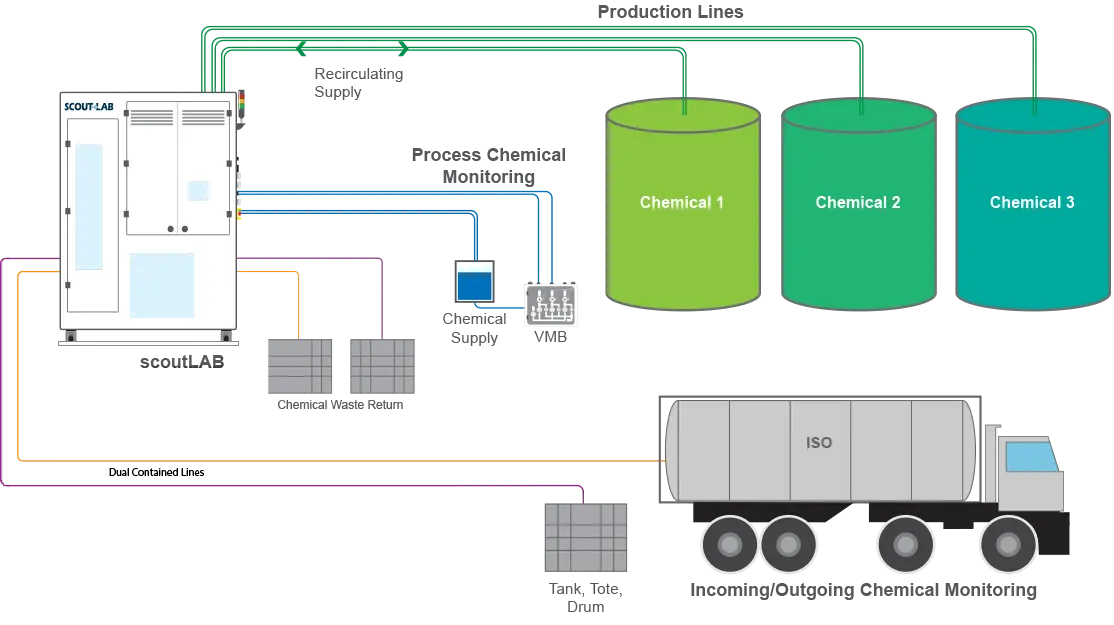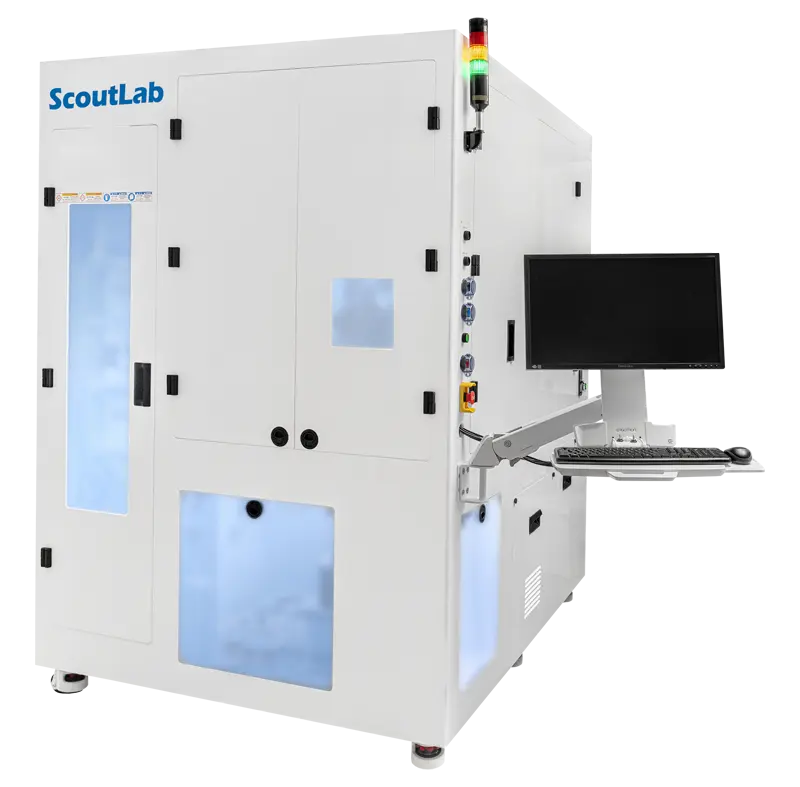 scoutLAB
Contact us for information on scoutLAB Monitoring Systems!