scoutTOC – Fully Automated Total Organic Carbon
scoutTOC is a fully automated system for real-time monitoring of total organic carbon (TOC), pH and conductivity in semiconductor chemicals. scoutTOC automatically detects and quantifies changes in these critical properties, and sends a SECS-GEM alert for near real-time monitoring.
Real-time 24/7
Quantitative analysis of total organic carbon in UPW and waste water.
TOC range <0.2 to 1000 ppm C
A single central analyzer monitors:

Up to 40 sampling points
Up to 300 m in any direction
Multiplex TOC
Automate TOC, pH and conductivity analysis
pH and Conductivity
pH range <1 to >13
Conductivity range 10-500,000 μS/cm
Ease of Use
Flexible data reporting options including SECS/GEM
Automatic calibration
---
scoutTOC Workflow Diagram
Example diagram for remote monitoring of incoming/outgoing chemicals and process chemicals using scoutTOC.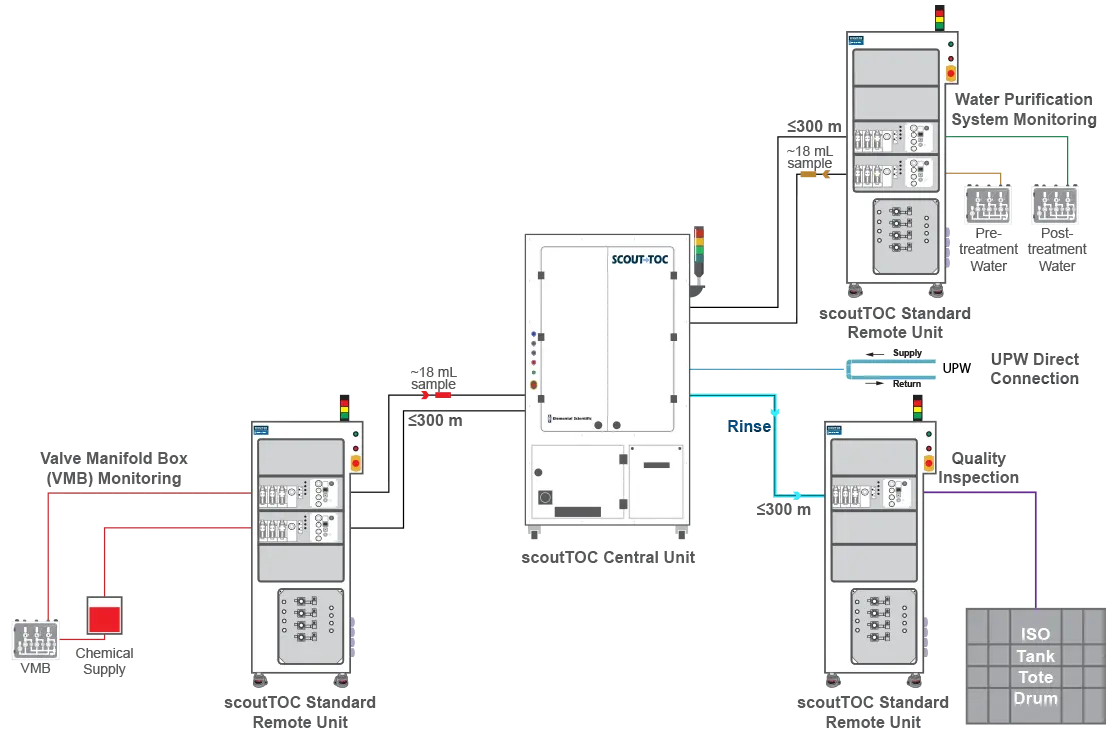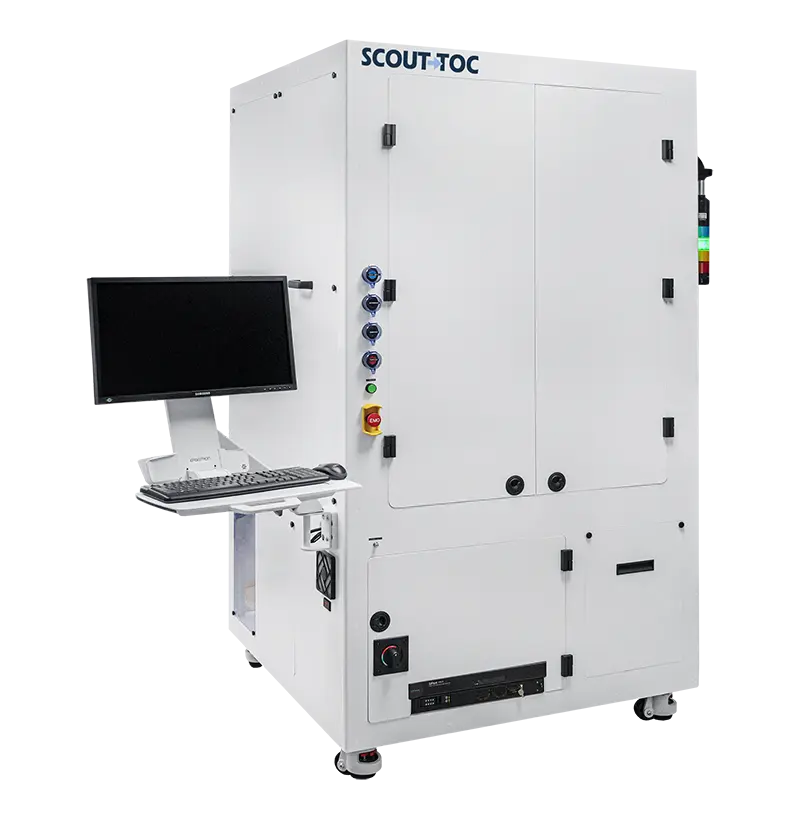 scoutTOC
Contact us for information on scoutTOC Monitoring Systems!