scoutNANO – Fully Automated Nanoparticle & Total Metals
scoutNANO is a fully automated system for the complete elemental analysis of both nanoparticles and total metals – metal and non-metal – in semiconductor chemicals.
Nanoparticle and Total Metals Online Analyzer
Multi-element determination of nanoparticle size and quantity
Multi-element determination of total metals
Autocalibration of nanoparticles and total metals
Analyzes all semiconductor grade chemicals

Up to 40 sampling points
Up to and greater than 300 m in any direction
Ease of Use
Simultaneously determine nanoparticle and total metals data
Flexible reporting options including SECS/GEM
Long Term Stability
Nano process module for calibration standard stability
Proven total metals reliability
Integrated ICPMS
<5 nm nanoparticle detection
Sub-ppt total metals detection
---
scoutNANO Workflow Diagram
Example diagram for remote monitoring of incoming/outgoing chemicals and process chemicals using scoutNANO.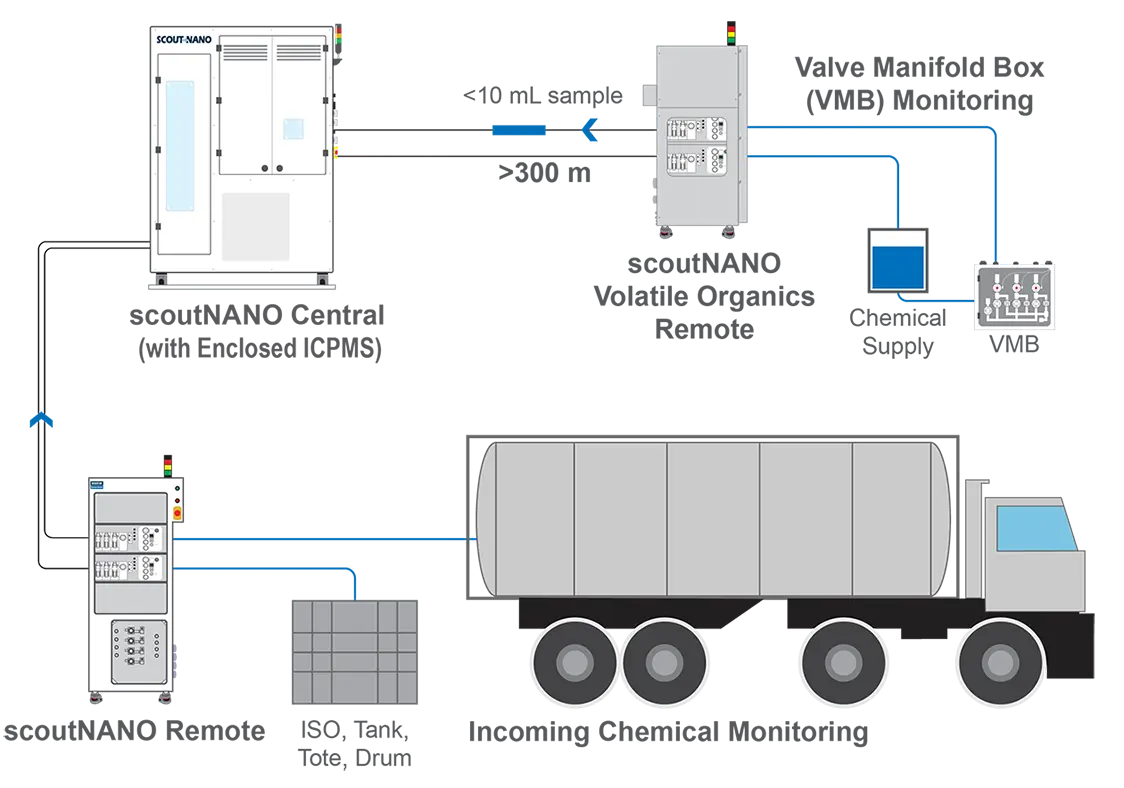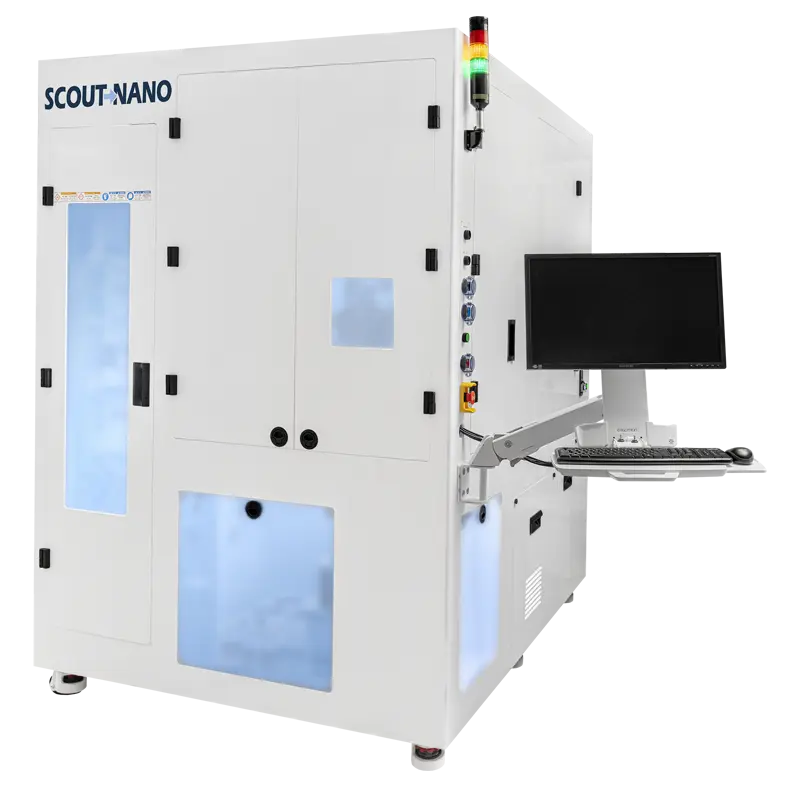 scoutNANO
Contact us for information on scoutNANO Monitoring Systems!