Online Monitoring for ppt-level Metals, Nanoparticles and Organic Contaminants
Real-time monitoring of semiconductor process chemicals and ultrapure water at fab-wide scale.
Online Metals Monitoring: Automated online 24/7 tools for ultrapure semiconductor chemical analysis. Scout detects ultra-low levels of metallic and particulate contaminants in all chemicals.

VPD-ICPMS: High-throughput, completely automated production tool for online monitoring of metal contamination on semiconductor wafers with ultra-low detection limits. The Radian's single process station design, ultrafast scanner, and fully integrated ICPMS make it the fastest, most automated VPD-ICPMS in the world.

Organic Contaminant Monitoring: Fully automated systems for real-time monitoring of organic impurities in semiconductor chemicals. These systems automatically detect and identifies contaminants, quantifies and charts each contaminant, and sends a SECS-GEM alert for near real-time monitoring.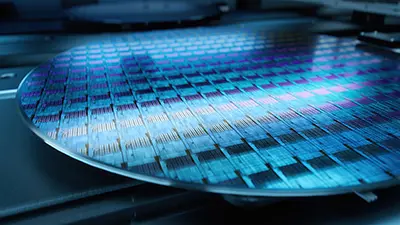 Contact us for information on our Scout Semiconductor Online Monitoring Systems!