scoutHSN – Silicon in Hot Phosphoric Baths
The scoutHSN is an online monitoring system that allows fully automated unattended measurement of ppm level free silicon and simultaneous monitoring of bound silicon. A single scoutHSN is capable of monitoring free and bound silicon in hot phosphoric baths.
Real-time Automated Monitoring
Fully automated collection and analysis of hot H3PO4
24/7 monitoring of High Selectivity Nitride etchant in hot H3PO4 baths
Automated calibration
High Accuracy
Precise measurement for trace amount of specific Si and total Si at the same time
Simultaneous monitoring of non-silicon elements
Tight process control independent of chemistry changes
Advanced Analysis Options
Interlaced sampling for more frequent results
Many communication protocols including SECS/GEM and Modbus
---
scoutHSN Workflow Diagram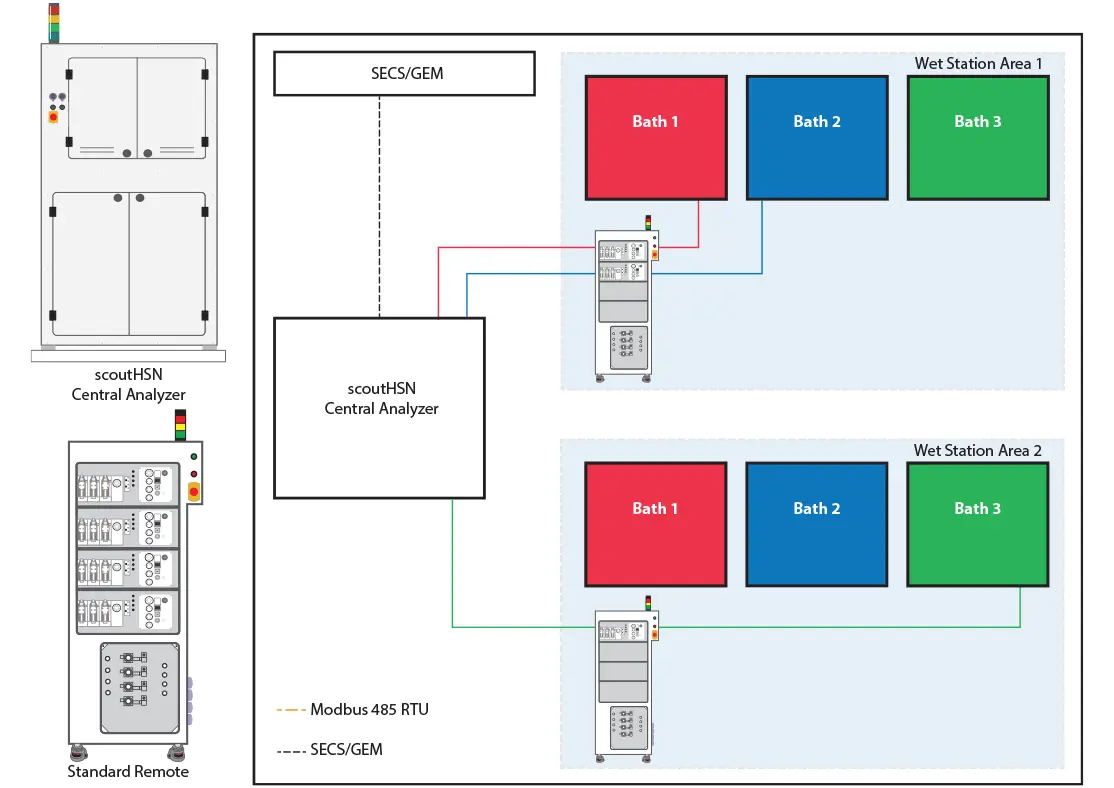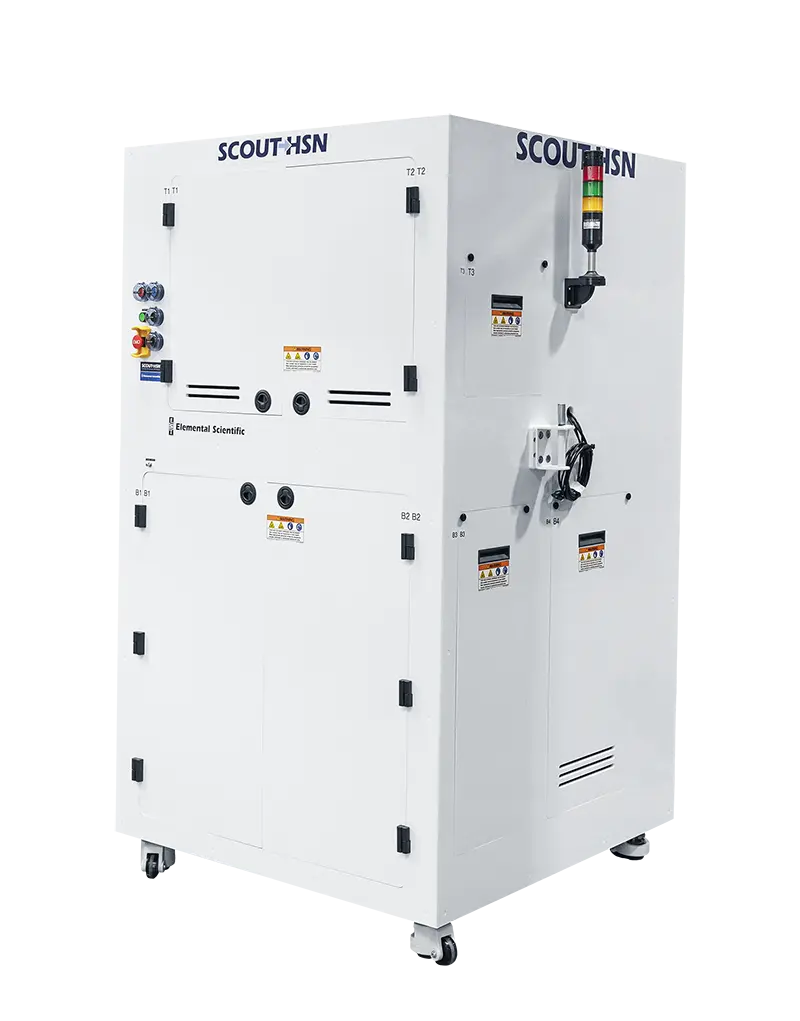 scoutHSN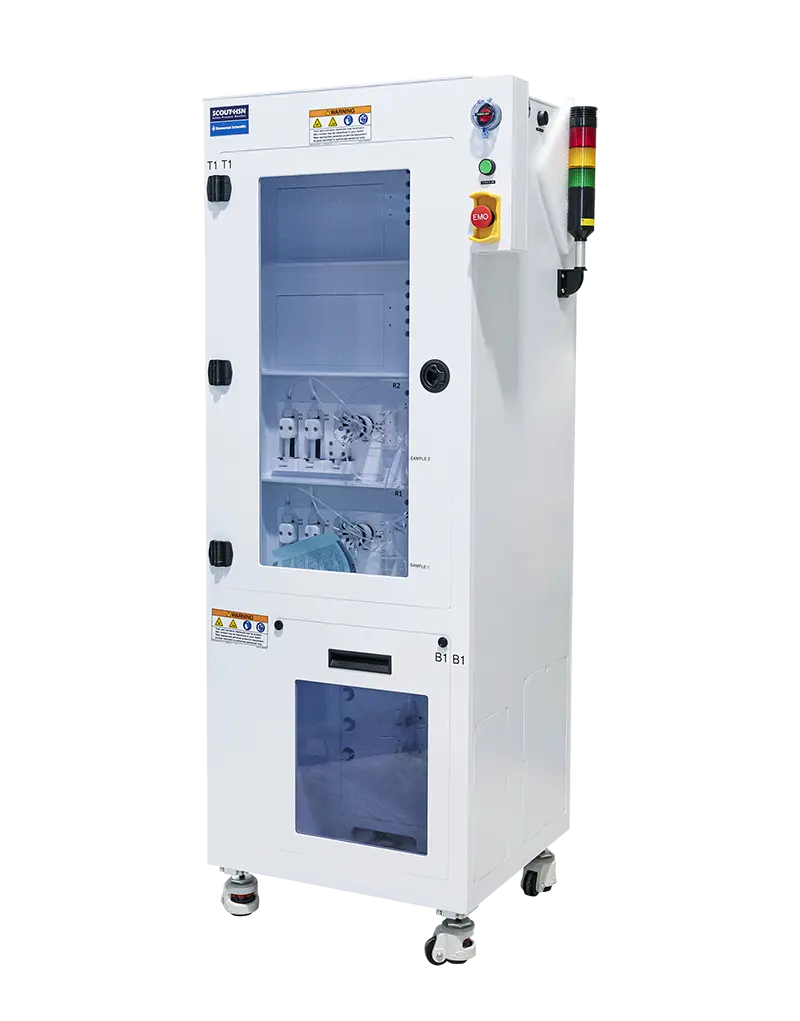 scoutHSN Remote
Contact us for information on scoutHSN Monitoring Systems!