prepFAST CARBON – Determination of Organic Contaminants
The prepFAST CARBON has revolutionized the way ultrapure semiconductor grade chemicals are analyzed for organic contamination with TOF-MS/QTOF-MS detection. The prepFAST CARBON utilizes syringe-driven flows of UPW, semiconductor chemicals, and multiple standard solutions to automate both sample dilutions and standard curve generation. It eliminates manual handling of samples to deliver ppb/ppt detection limit capabilities. 
Organic Contaminant Analyzer
Quantitative analysis of targeted organic contaminants in inorganic and organic chemicals
Identification and semi-quantification of non-targeted compounds
Analysis of IPA, H2SO4, H2O, HF, H2O2, NH4OH, stripper, resist and other process chemicals
TOF-MS and QTOF-MS detector options
Ease of Use
Flexible data reporting options
Automatic calibration and dilution
Capability to select from multiple standard solutions
Easy-to-use software with built-in dynamic library option
prepFAST CARBON laboratory system complements scoutCARBON online system
Mass Spectrometric Detection
Ultra-high mass resolution: (+/-0.0001)
Positive and negative ion modes
50-20,000 amu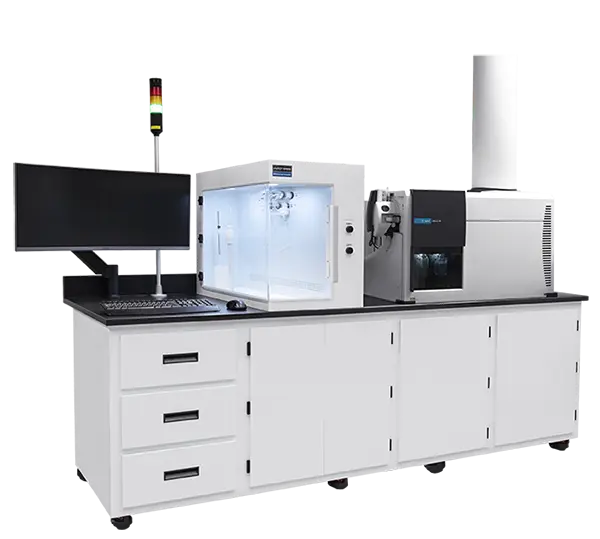 prepFAST CARBON
Contact us for information on our prepFAST CARBON Systems!