prepFAST IC – Total Elemental Analysis & Speciation
Trace metal laboratories are often required to speciate samples at frequencies that do not require a dedicated LC-ICPMS. As a result, costly LC systems need to be constantly attached and detached from the ICPMS. The prepFAST IC is a single platform capable of providing total elemental analysis and elemental speciation. The user can seamlessly switch between total metal analysis and speciation without having to change any hardware, solutions, or samples. In addition the system can autocalibrate from single stock standards and autodilute samples for both total metal and speciation analysis.
prepFAST IC Features
FAST uptake, stabilization, & washout
High Performance P-series valve systems
Superior DX autosampler
Completely metal free system
Autocalibrate total metals & species
Autodilute total metals & species
Auto switching between total metal analysis and speciation
Integrated chromatography
Gradient elution
Automated tuning
Syringe loading for all sample types including viscous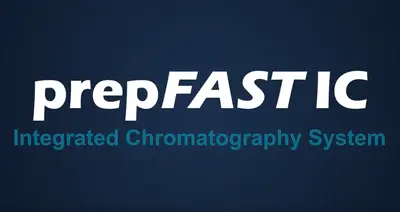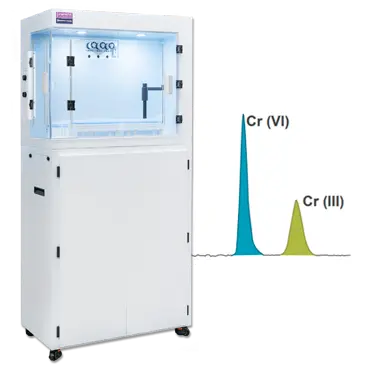 prepFAST IC
Common Speciation Kits:
List below displays the species that are separated with each method
ICX-Cr36: Cr(VI), Cr (III)
ICX-As35: AsB, AsC, DMA, MMA, As(III), As(V)
ICX-AsTMAO: AsB, AsC, DMA, MMA, As(III), As(V), TMAO
ICX-Hg: Hg, Me-Hg
ICX-Se46: Org-Se, Se(IV), Se(VI)
ICX-ClBrI: Cl, ClO2, ClO3, ClO4, Br, BrO3, I, IO3
ICX-Gd-50: Gd-based contrast agents
ICX-Cu: Bound Cu, Free Cu
ICX-Fe23: Fe(II), Fe(III)
ICX-V45: V(IV), V(V)
ICX-PO234: PO2, PO3, PO4
ICX-UTEVA: U, trace metals
Contact us for information on our prepFAST IC Systems!