SampleSense Soil High Throughput Soil Analysis
SampleSense Soil uses an inert injection valve with built-in optical sensors that automatically detect the liquid sample, inject the valve and trigger the ICP read in a tightly-timed analytical sequence. This ultra high-throughput system eliminates wasted time from the ICP method and can double or even triple sample throughput while recording missing or empty tubes.
Benefits
Up to 10 samples per minute Mehlich-3-ICP
Automatic sensing, injection, and triggering of the ICP analytical read
Detection and reporting of missing or empty sample tubes as "unsensed" samples
Adding SampleSense FAST can double or even triple sample throughput
Increased Productivity
Produces long analytical runs without operator intervention
Minimized sample consumption allows reanalysis
Doubles or triples throughput of ICP instrument
Reduces argon consumption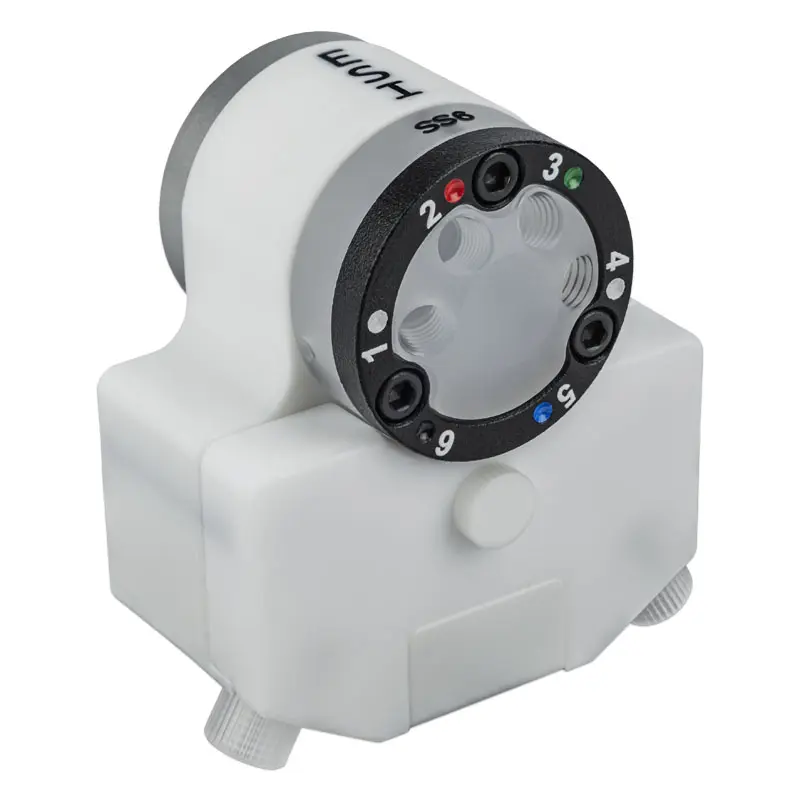 SampleSense Valve
Contact us for information on SampleSense Soil!