Analab CleanClever – Economical Individual Vessel Cleaning
The CleanClever vapor cleaning system utilizes small volumes of acid and water to quickly decontaminate a variety of vessels for trace metal analysis.
Better Sample Preparation = Better Results
CleanClever provides individual cleaning of containers of various shapes and sizes for trace metal analysis. This highly flexible system provides a safe, simple and effective procedure for removing contamination from PFA, PTFE, and glass vessels.
CleanClever sleeve connects vessel requiring cleaning to a heated PFA well
Assemblies are placed on Analab FluoroPlate, FluoroBloc or EvapoClean systems which heat small volumes of acid in a PFA well
Vapor generated from heating of the cleaning reagents condenses in the upper vessel and leaches contaminants from the walls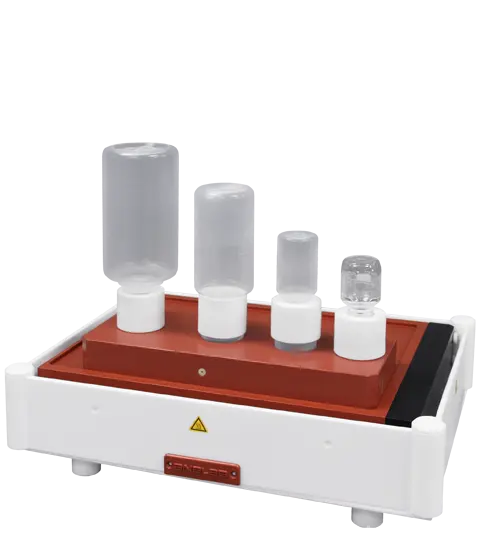 CleanClever Systems on A2 FluoroPlate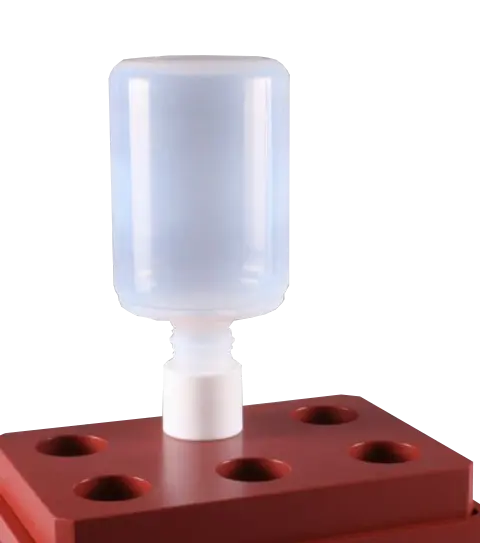 CleanClever Closeup on A4 FluoroPlate
Contact us for information on our CleanClever!