prepFAST Model
The prepFAST inline dilution system fully automates laboratory dilutions and eliminates many manual operator actions during an ICP/ICPMS analysis. Recommended model for labs requiring the highest sample throughput.
Fully Automated Sample Preparation System with Inline Dilution
The prepFAST systems are advanced inline dilution systems designed for ICP/ICPMS. They combine the DX autosampler benefits and the FAST system's rapid sample throughput with a syringe module to perform precise, accurate inline dilutions of standards and samples.
Samples are vacuum-loaded into a sample loop and automatically mixed with diluent and internal standard using a patented mixing valve. The diluted and mixed sample is introduced to the ICP/ICPMS using FAST technology while the dilution valve is cleaned and prepared for the next sample.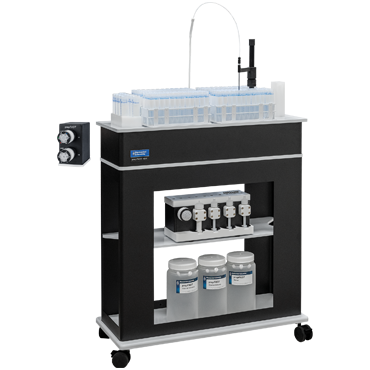 More Results. Less Hassle. prepFAST
Contact us for information on our prepFAST Autocalibration System!