SampleSense Oil for Ultra-high Throughput Oil Analysis
The SampleSense Oil system provides ultra-high throughput analysis for in-service oil laboratories running ASTM Method D5185. SampleSense Oil combines ultra-high throughput ICP analysis, minimizes ICP system maintenance, maximizes profit per sample and provides significantly improved data.
Benefits
Reduces carbon buildup on torch
Maximizes profit per sample
Eliminates oil drips from sample probe
Improves stability for longer, more productive runs
Up to 180 samples per hour
Features
SampleSense optically monitored sample loading

Fully automated sample loading – no timings required
Automatically adjusts for samples of varying viscosity

DXCi Autocorrecting Autosampler intelligently autocorrects probe position
Gas infusion mixing provides rapidly controlled sample homogenization
Patent-pending probe design that eliminates sample drips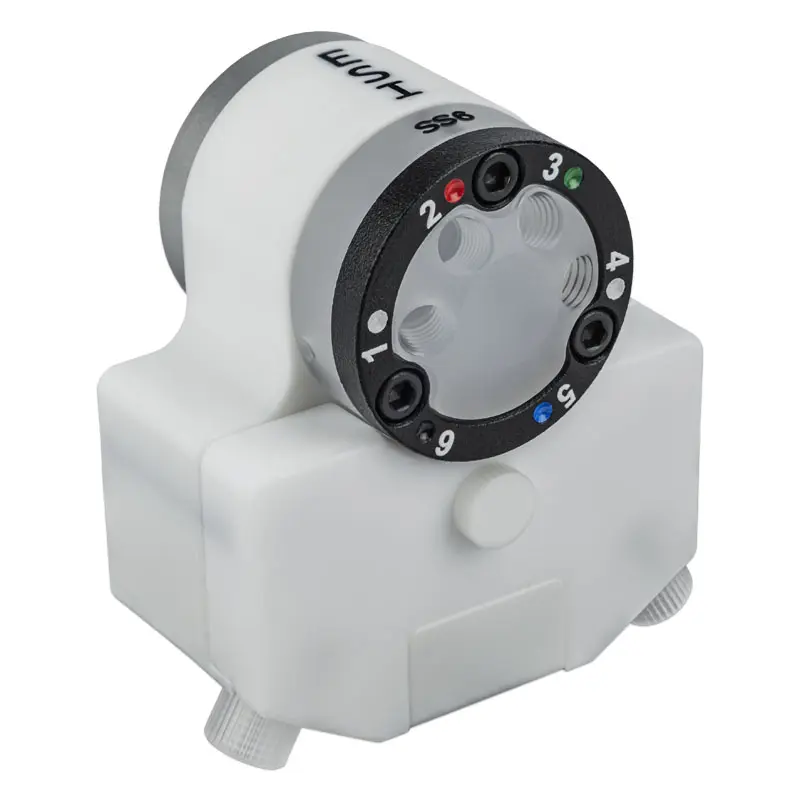 SampleSense Valve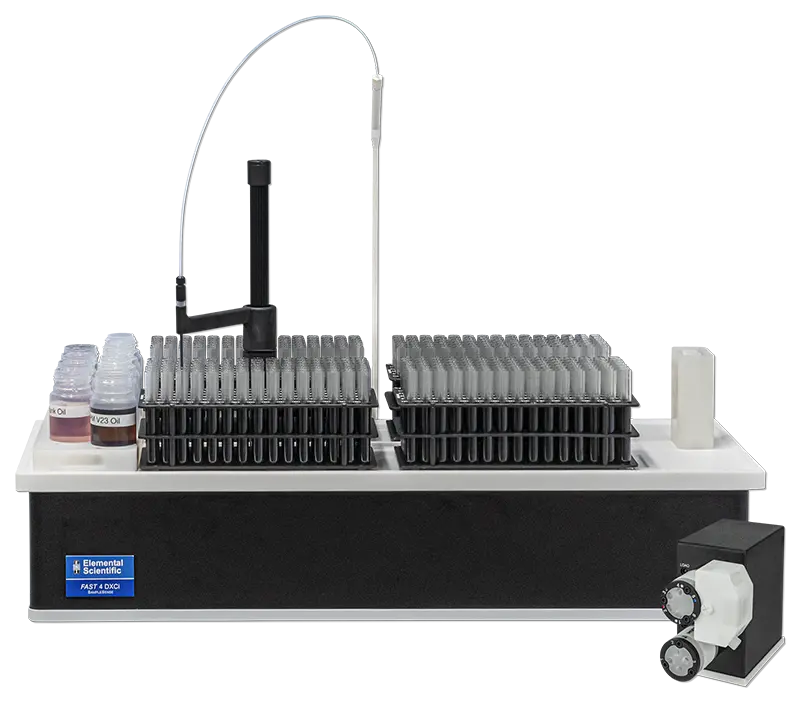 SampleSense Oil
Contact us for information on SampleSense Oil!