MEINHARD Classic Nebulizers
The MEINHARD nebulizer reflects the exacting standards in design and manufacturing that have made it the choice of the industry worldwide. Its advantages include simplicity of design and operation, reproducibility of self-aligning aerosol, and close fabrication control.
Nebulizers You Know From The Name You Trust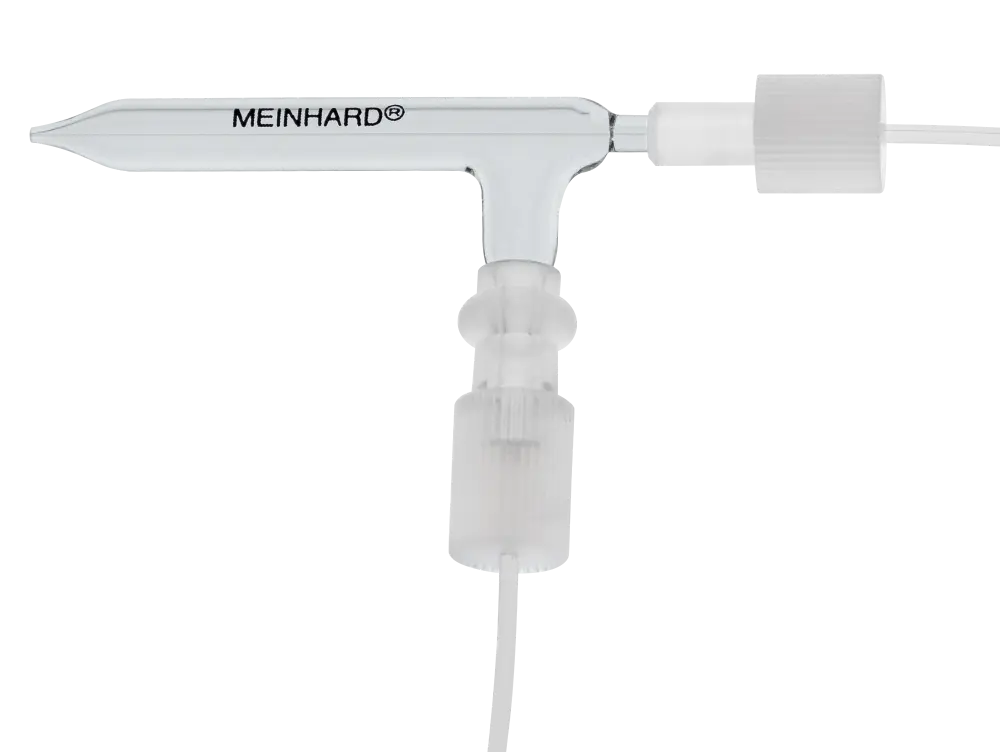 Plus Series Nebulizer
To order MEINHARD Classic Nebulizers online, click on the name of the nebulizer below (* designates multiple options available).
Contact us for information on our Industry-leading Nebulizers!