CytoNeb Single Cell Nebulizers
The CytoNeb is a specialized nebulizer designed primary for single cell analysis cytometry by ICPMS, but also excellent for nanoparticles measurements as well as other ultra-low flow applications in samples that do not have high levels of suspended solids.
More Signal From Less Sample – The CytoNeb for ultra-low-flow applications
While these nebulizers can be used with peristaltic pump tubing for sample introduction, the best results will be obtained with a syringe-controlled sample flow rate as part of a complete sample introduction system, such as the microFAST SC for single cell/nanoparticle applications, or the microFAST Isotope for isotope ratio measurements by multicollector ICPMS instruments
Applications include
Isotope ratio measurements at flow rates as low as ~10ul/min, when the volume of sample available is extremely limited
Measurement of highly volatile organic solvents, especially when paired with a 'total consumption spray chamber' such as the CytoSpray from Elemental Scientific
Use with desolvating systems such as the Apex Omega for maximising sample transport efficiency while eliminating aqueous matrix interferences
To order CytoNeb Nebulizers online, click on the name of the nebulizer below (* designates multiple options available).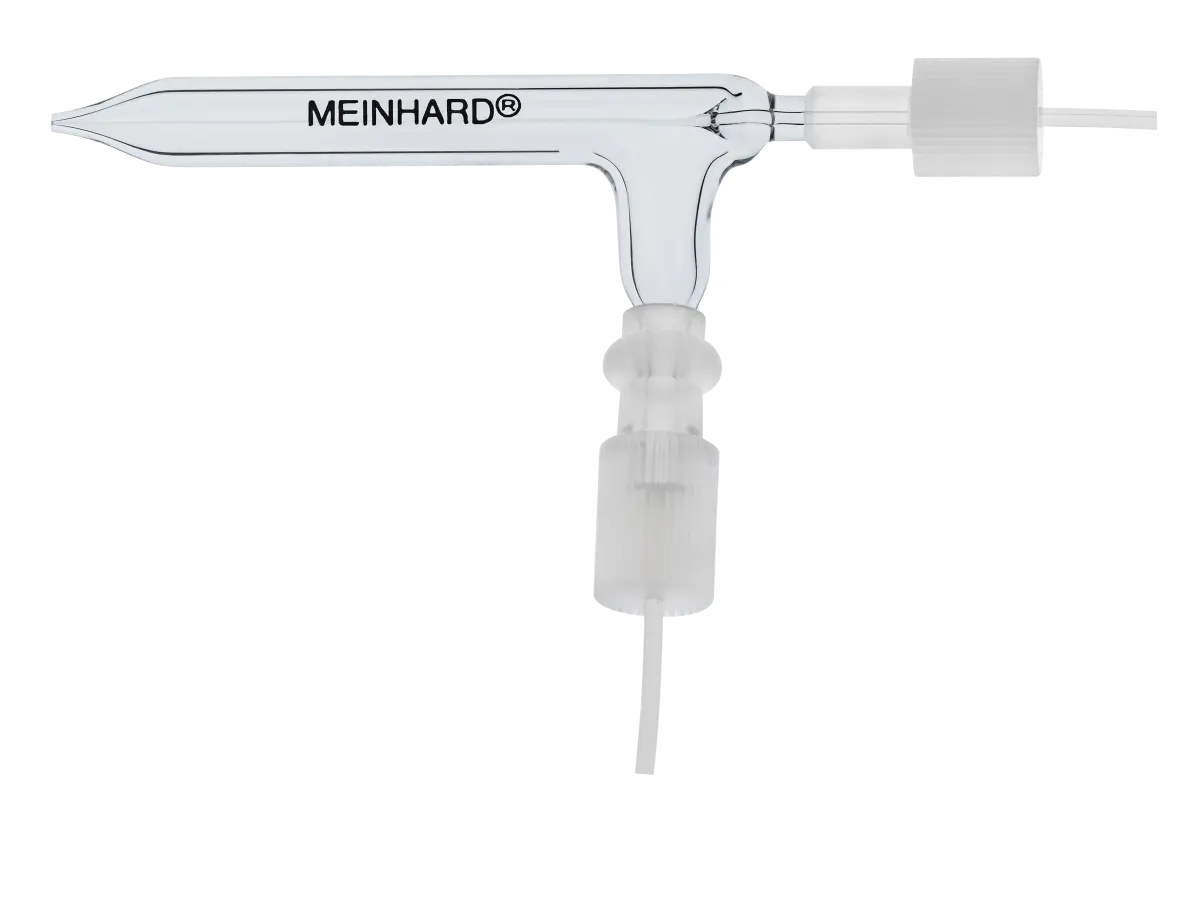 CytoNeb Nebulizer
Contact us for information on our Industry-leading Nebulizers!