prepFAST X Coolants Model
Fully automates the sample preparation and subsequent analysis of engine coolant samples with inline autodilution and autocalibration.
Automated Inline Preparation of Engine Coolants
prepFAST X Coolants is a single-valve sample handing system that fully automates the analysis of highly viscous engine coolant samples, significantly improving sample throughput while also reducing operator labor.
Automatically dilutes coolant samples and spikes them with internal standards
Automatically calibrates the ICP instrument by inline dilution of a stock standard
SampleSense technology optically detects each sample loading, automatically accounting for varying sample viscosities
DXCi Autocorrecting Autosampler automatically goes to the correct sample position – even when accidentally obstructed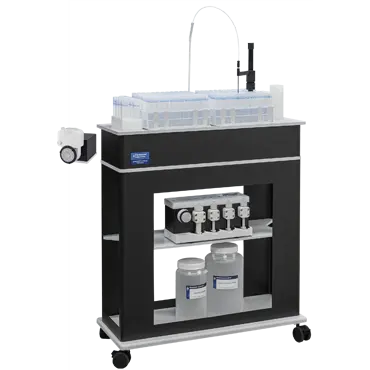 Detect. Then Inject. prepFAST X Coolants
Contact us for information on our prepFAST X Coolants!