Dilutions. Wouldn't You Rather be Doing Something Else?
prepFAST X are advanced inline dilution systems designed for ICP & ICPMS. They unite the intelligent autocorrection capabilities of DXCi autosamplers and the automated rapid throughput of SampleSense FAST valves with a precision syringe module to perform precise and accurate inline dilutions of standards.
prepFAST X Dilutes Samples Right at the Moment of Analysis
Dilutes all samples by the same factor, or on a sample-by-sample basis
Improves precision and accuracy
Reduces vial and reagent usage
Improves sample throughput and washout
Eliminates manual procedures in sample preparation workflow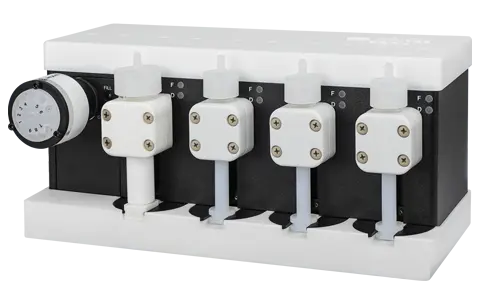 S400V prepFAST Syringe Module for rapid and accurate sample dilution, internal standard addition, and post-analysis high speed rinsing.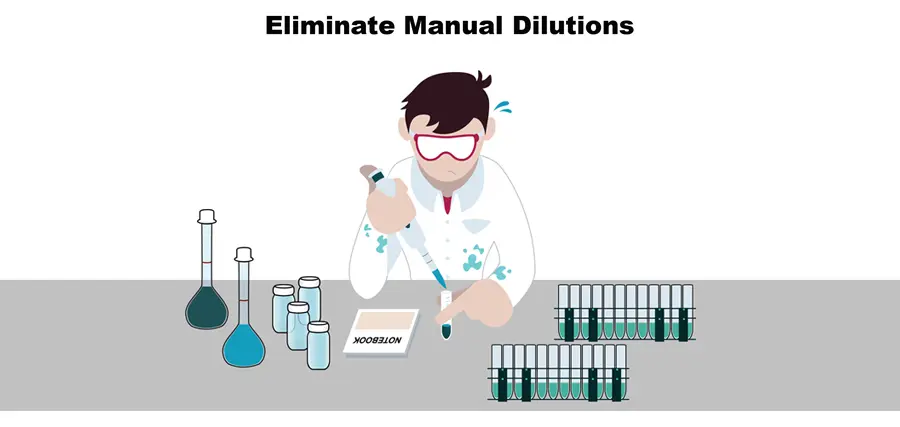 Wouldn't you rather be doing something else?
Contact us for information on our prepFAST X Autocalibration System!