Get the Right Results Automatically!
prepFAST X are advanced inline dilution systems designed for ICP & ICPMS. They unite the intelligent autocorrection capabilities of DXCi autosamplers and the automated rapid throughput of SampleSense FAST valves with a precision syringe module to perform precise and accurate inline dilutions of standards.
Automatically Dilute & Reanalyze Out-of-range Samples*
Autodilute samples with analyte concentrations over the calibration range*
Dilute and re-run samples when the Internal Standard is outside of limits*
Generate reportable results for out-of-range samples within the initial sample run
Eliminate operator intervention otherwise required for out-of-range samples
*Dependent on capabilities of instrument software being utilized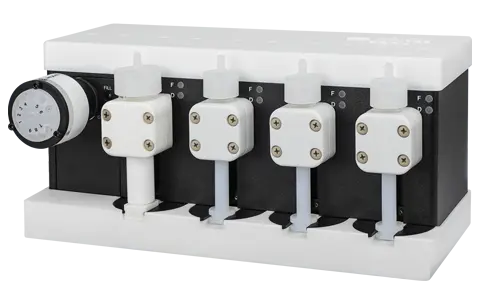 S400V prepFAST Syringe Module for rapid and accurate sample dilution, internal standard addition, and post-analysis high speed rinsing.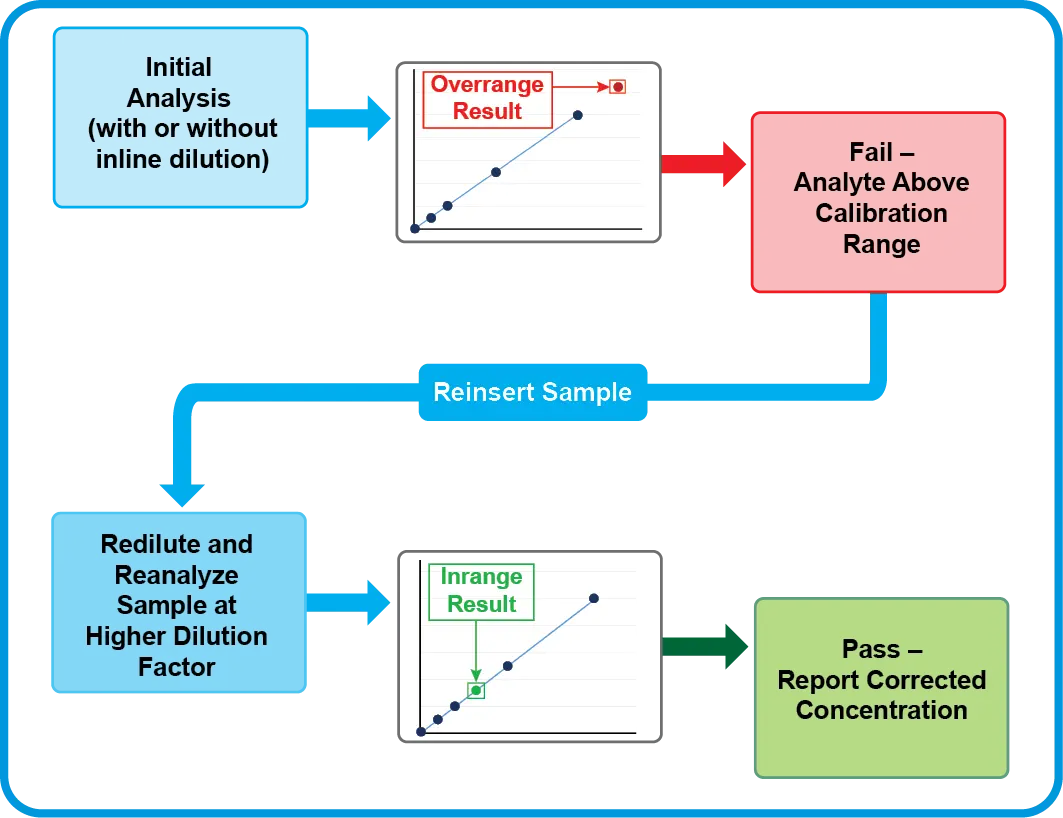 Get the right results automatically!
Contact us for information on our prepFAST X Autocalibration System!